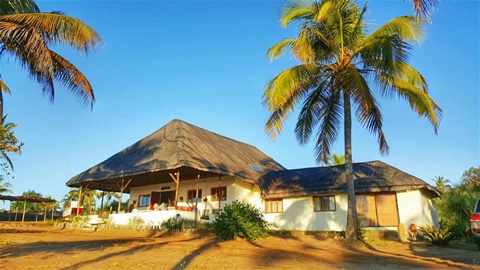 Location of house.
Located in the palm grove of Coconut Bay, Inhambane, about 400km north of Maputo and easily accessible via the EN1.
Access to the house does not require a 4x4 as a "path of palms" is made for those who do not have 4 wheel drive.
The quaint old town of Inhambane with its lively markets is about 20km from the house and is easily accessible by non 4x4 car. Tofu and Bara are 20km as the crow flies on the back sand road or 40km on the tar road. There is a restaurant within walking distance, dive centers x2 in Guinjata Bay(8km) and the magnificent golden beach is 500m away.(Walkable from the house) The house boasts a breath taking sea view with sunrises that will remain etched in your memory forever.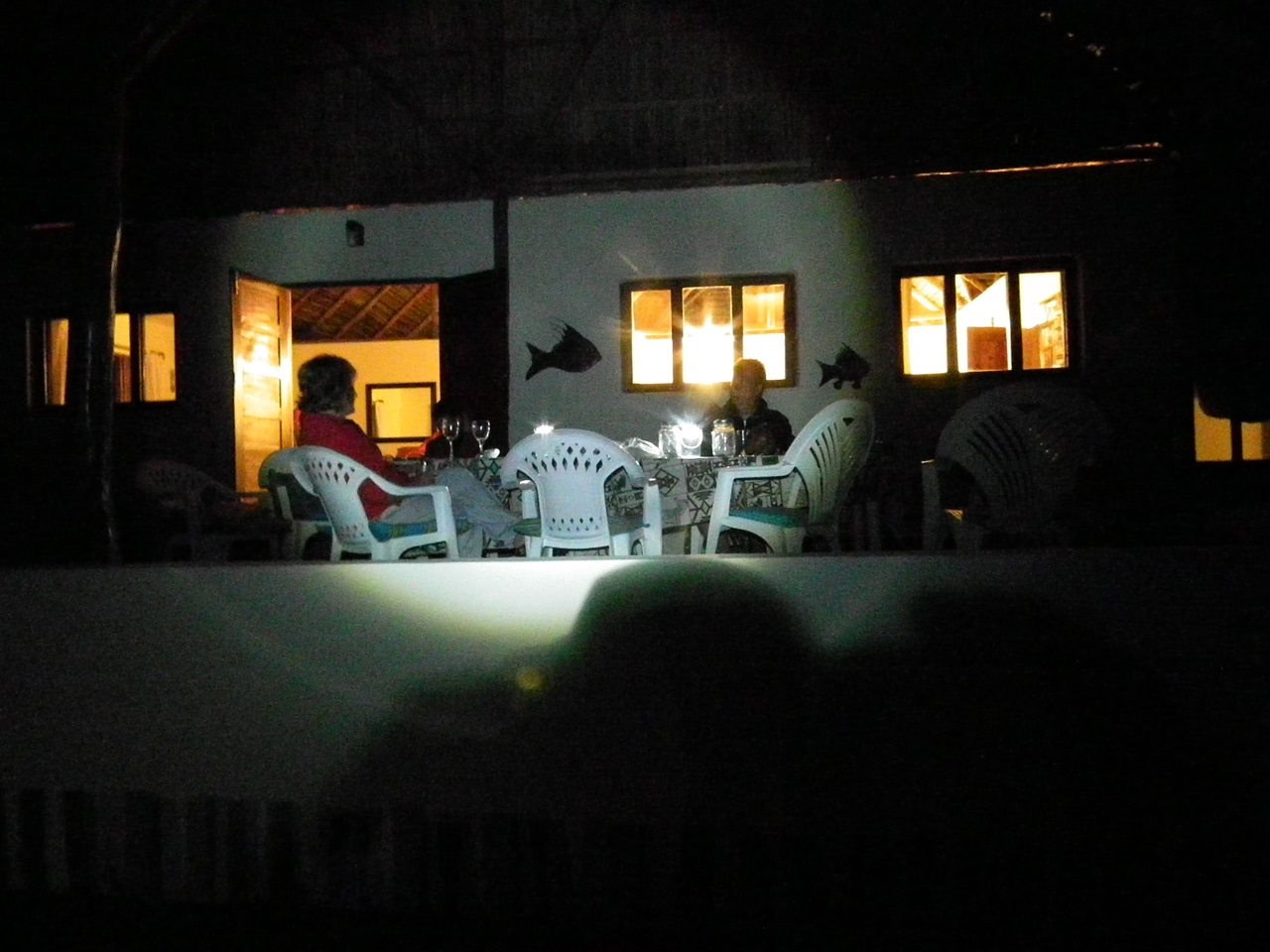 Palmgrove

The house is located in the coconut palm grove on top of a dune with a magnificent sea view

Sea view from the house-SUNRISE

You will never forget the sunrises you awaken too. Pure magic and unforgettable.
Comments
29.09.2022 07:13
Lynn
Hi Danie. Yes the house and cottage are available for your dates.
Let me know if you want to book
Lynnbotha76@gmail.com
+27722204134
24.05.2022 22:16
3R58P7P04 www.yandex.ru
12.05.2022 18:02
Esther Swart
Hi Lynn, is the house and chalet available from 24/12 to 31/12.
For 8 adults and 2 kids 6 & 1 yrs old
13.05.2022 19:26
Lynn Botha
Hi Esther
Sorry we are booked until 6th Jan
Lynn
27.02.2022 20:32
Francisca Greyling
Hi there. Looking for prices for 23 Des to 2 Jan for a grouo of 15 people
28.02.2022 05:35
lynn
The price of the house is R2800 per night (8 people not sharing). Price of cottage (2 peopke not sharing) is R700 PN
17.02.2022 12:58
Colin
We drove from pretoria in a corolla.
It was easy and safe. the car made it in and out just fine
17.02.2022 12:57
Colin
Wow, myself and my fiance had the most amazing holiday here over Xmas and new years 2021/2022.

The place is huge. Great sea views. Close to the beach, yet tranquil and peaceful
16.02.2022 16:25
Mariette
The perfect setting, beautiful, big comfortable house with stunning views so close to the beach, surrounded by cocnut palms. Definitely worth the visit
06.02.2022 18:03
Marnene Visser
Thank you for the quote. Do you have any photos of the inside of the house and an aerial map indicating where the house is situated from the beach.
06.02.2022 19:56
LynnBotha
Hi Marnene
If you go to the menu at top of opening page and click on pics there are lots of pics of inside of house. Please send me email address so I can add some from Jan22 and Google map location
20.01.2022 10:02
Wilma
My email:
greylingresidence@gkchambers.co.za
20.01.2022 09:26
lynn
Wilma please send me your email or WA
20.01.2022 08:49
WilmaGreyling
Is this available for Dec/Jan this year and how many people can sleep?
20.01.2022 09:25
Lynn botha
Hi
Yes it is available. The house has 4 bedrooms and 4bathrooms. The cottage next to it has 1 bedroom 1 bathroom The house can easily accomadate 10-12 people if kids share
The cottage can easily accom